Managed FileMaker Server
Let us handle your FileMaker Server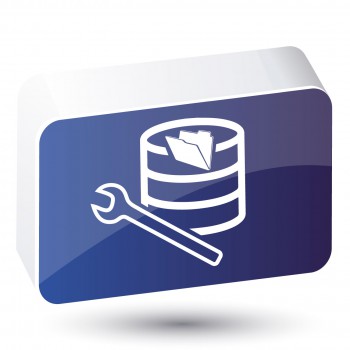 DataManix offers a Managed FM Server service, that is designed to help you with managing your FileMaker Server, whether it is FileMaker Cloud, Hosted FileMaker server or your on-premises FileMaker Server.
In other words, we take care of your server, so you can focus on creating awesome FileMaker solutions.
How does it work ?
Based on your needs, we will install, configure and deploy a FileMaker Server, either a FileMaker Cloud server, a hosted FileMaker Server or an on-premises FileMaker server.
We will setup monitoring of your server and will respond to issues fast and start remedy the problem as soon as possibly.
We can provide off-site backups, so we are able to perform disaster recovery in worst case scenarios.
If you need high availability we can setup a clustering of FileMaker Servers so you always have access to your data, even if one server fails.
In other words, we can help with you with all kinds of FileMaker Server deployment.
Pricing
The price consist of a setup fee, based on the type of deployment you choose and a monthly fee for the ongoing monitoring and management. For issues remedy, we will invoice you for the hours spent. Invoicing for server usage can be done through us or directly to you, based on your choice of deployment.
FileMaker licensing
We are FBA Resellers so we can also help you with all your FileMake licensing needs.
FileMaker development and consultancy
We are a FileMaker FBA Platinum Partner company and can help you with your solutions, both with elements or by developing a custom solution that fits your needs. With more than 20 years of experience building custom solutions for all types of companies, you will benefit from our extensive skill sets.
How to get started ?
Contact us today and let's have a discussion about your needs. Based on that, we will give you a recommendation and a price.
www.datamanix.com – mail@datamanix.com
Ready to learn more?
DataManix is Certified FileMaker Developers and Platinum Partners. Of course we offer an informal meeting with you.